Podcast: Play in new window | Download | Embed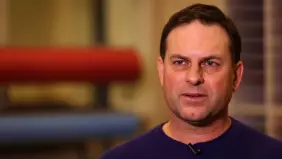 VOTE FOR STAN BAKER HERE!
This is part 2 of the interview with Stan Baker, author of "Our Competition is the World" and winner of the 2011 US Youth National Coach of The Year. If you have not listened to Part 1, please go back and listen by clicking here. 
In part two Stan continues his discussion on player development and discusses why soccer is an art and players are artists.
Stan discussed how Elementary kids at his school have started their own soccer league!! Amazing what kids can do when you get out of their way. He was not kidding when he said they have a great soccer environment.
That same environment is also responsible for producing Rubio Rubin, current FC Utrecth player and US National team member.
Stan also discussed Funino and how it helps kids develop. Learn more about Funino here and visit their website here.
VOTE FOR STAN BEFORE MARCH 28th, 2015!
Stan is involved in the in Comcast SportsNet's inaugural All-Star Coach Program. It is aimed at recognizing the region's top K-12 public school coaches, and the finalists are in and Stan Baker is one of them. Let's vote for him!! I can assure you that he definitely deserves it.
From numerous nominations, finalists were selected by a panel of community leaders based on exemplary commitment to the school, student-athletes, parents, and the community; excellence in coaching style and interaction with student-athletes; distinction from other coaches; and, quality of coaching, including respect and inspiration. If you liked the podcast, please thank Stan by voting for him!
CLICK HERE TO VOTE:  http://www.csnnw.com/page/all-star-coach
LINKS
Do You Want To Learn More About Stan? http://www.csnnw.com/article/all-star-coach-finalist-stan-baker-woodburn-hs
Visit Stan's website http://www.soccer-artistry.com/
Stan's Book "Our Competition is the World" Stan discussed in the podcast why he decided to write the book after being inspired by Claudio Reyna speech about player development.  
The book mentioned by Stan during the Podcast, "The Boys From Little Mexico" about the kids in his school.
Horst Wein Books
http://thebeautifulgame.ie/

Receive a 60 FREE TRIAL with MyTeamSpot for our listeners only, when you use promo code YSE60. Improve your communication with players and parents, share videos and photos, update schedules, and focus on player development!!!!
RECEIVE TWO FREE AUDIO BOOKS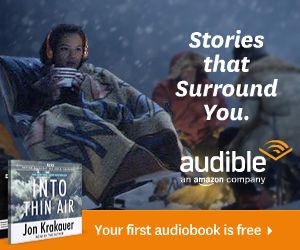 LINKS Discussed During Podcast
Thank you so much for supporting our podcast, if there is anything I can do to help, please let me know. Thank you.