Podcast: Play in new window | Download | Embed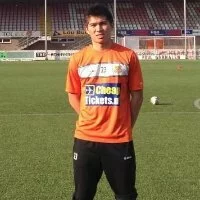 YSE is joined by Nick Humprhies from TrainEffective.com, to discuss his journey from novice to hustling his way to trials around Europe and the national squad. Nick dives deep into the tools and resources that helped him achieve his goal of getting paid to play soccer. Nick had so much to offer that we had to break the podcast into two separate episodes. In part one he discusses his early start as a kid growing up in Australia.
How he made the decision to turn pro
What he did to get there
The obstacles and challenges that he conquered
Effective allows soccer players to train like a pro whenever and wherever they are.
Unique Features:
– Gives coaches a way for their players to train individually (perfect for off-season)
– 100+ performance-boosting videos.
– Intelligence training with Reading FC & Fulham FC coaches.
– Track & earn XP for every activity completed.
SPECIAL OFFER: Use 'PODCAST' and you'll get 25% off any Effective subscription.
Plans start at just $14 a month. If Effective is the most complete, best soccer training program you've ever seen online, email [email protected] within 30 days of purchase for 100% money back.
Twitter @TrainEffective
Contact Nick @nickhumph
YouTube Effective Soccer Training
Website: TrainEffective.com