Podcast: Play in new window | Download | Embed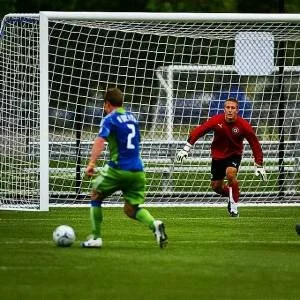 Sport's Illustrated's Liviu Bird stops by to discuss a controversial topic regarding soccer player development that many people don't know about. Known to many as the "solidarity mechanism", this FIFA policy allows clubs to be compensated for developing players. The controversy is over whether or not US clubs will be compensated. At this no US clubs are compensated for developing players. Please read this article first Crossfire VS MLS. You will then want to follow up and read the second article here. The stakeholders involved in this controversy are very prominent, the Crossfire Youth Soccer Club, DeAndre Yedlin (by no fault of his own), USSF, MLS, and FIFA.
Definitions:
Training compensation – designed to reimburse clubs for money spent to develop pro players. Crossfire is NOT looking for any compensation through this rule.
Solidarity Mechanism – to incentivize player development – promote grassroots and reward youth clubs for doing a great job.
But before we discuss his article, we get into Liviu's own soccer player development experience. Liviu will discuss how his parents were always involved with his playing and development. They pushed him but always supported him.
He discusses how he grew up playing on the streets of Romania. How kids improvised and made goals on the street.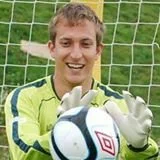 Liviu discusses how he just started playing goalie during Recreational soccer. At 16 yrs old he started to specialize in goalie. He feels that it was important that he played on the field before that as 60-70% of a goalie's involvement is with their feet.
Liviu also discuss the importance of goalies being able to read the game and how it can impact the outcome of matches.
Free Play days, are those still too organized? or do we still have too much control? Why it's so important to play with friends, siblings, and family.
LINKS
Learn More about Liviu Bird: http://www.si.com/author/liviu-bird
https://twitter.com/liviubird
https://www.facebook.com/liviubird?_rdr=p
First article on Solidarity: http://www.si.com/planet-futbol/2015/06/29/us-soccer-youth-club-compensation-crossfire-deandre-yedlin-mls-fifa
Follow up article, response by FIFA: http://www.si.com/planet-futbol/2015/07/21/fifa-crossfire-us-soccer-mls-youth-training-compensation-solidarity
If you like the show, please consider giving us a review on iTunes