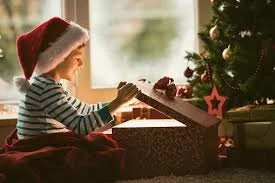 As the holidays approach, i've been getting some questions from parents about what to buy for their soccer loving kids for Christmas or their birthday. This made me think….. what are the top soccer gifts for soccer players? In terms of soccer player development, as I've said all along, you only need a very few simple soccer items. And you may still be able to develop a soccer superstar even without some of these top soccer gifts for soccer players, but I feel they will be helpful. Forget the $5,000.00 IMG Academy residential camp or the $2000/month personal soccer training, that's all hype and overrated. You don't need to spend so much money. What you need for your young soccer player is to play, play, and play, all day, every day, with friends, family, and even pets! So instead of sending him off for a two day camp, take two days off from work and invite a few friends over and play some pick up games. Now remember, I didn't say "training", I said "play" and have fun.
The list of best presents for soccer players is mostly for younger players, 3 years old – 12 years old. After 13-14 years of age, the players may need specific training and development. It would then make sense to invest in a camp or personal training, but don't get carried away, you can't buy your way to stardom.
So here is my top list of best presents for soccer players, in no particular order.
1. The Pop up soccer goal. I wrote a whole post about it here. There is just nothing more convenient and affordable as a pair of small portable pop up soccer goals. These goals are easy to store, easy to carry, easy to set up, and work perfect for shooting. They are great for small sided games. You can set up a game at any back yard, indoors, or on the street. The versatility of these pop up soccer goals can't be beat. The PUGGS are probably the most durable. You can get one from our affiliate Amazon by clicking on the link below.
2. The Mookie Swing Ball and SKLZ Star Kick
I like the Mookie Swing Ball because it's perfect for the highly motivated player. Let's be honest with ourselves, the kids in the US often times live very secluded from from friends and neighbors. They don't always have the opportunity to walk down to the street and play a pick up game. The Mookie Swing ball gives soccer kids who don't have access to "play" pick soccer games, the opportunity to train on their own. You can also use the SKLZ Star Kick Trainer as well. This one ties to your waist. See the photo below. I used a soccer trainer similar to the SKLZ star kick trainer and I improved by shooting, juggling, and first touch. With either the Swing ball or star kick trainer, you can shoot for days and never have to chase down that soccer ball again, and you don't need a wall. You can work on all your different forms of shooting, inside the foot, outside, laces, etc.
The second thing it helped improve was the first touch on the soccer ball. Since the ball is tied to my waist, it immediately swings back at me, forcing me to control it and get a good first touch.
And finally you can juggle all day long and never worry about the ball rolling down the hill or bouncing away from you, it's tied to your waist 🙂
3. The Kix friction
Ok, this is one of those gimmicks that I am not sold on yet. Again it's a $25 investment into a "magical ball" that is supposed to help improve your touch, dribbling, passing, and shooting. I have not purchased this ball and will not be purchasing it anytime soon. But if you want to give it a try, let me know how it works. But please give some specifics, not like the reviews they have on amazon and all over the web about how great it worked. I want to know HOW? How does it improve all these things. This is the kind of stuff you need to watch out for. It seems to be very popular at the moment so I may be wrong. Wouldn't be the first time.
4. Select futsal Ball
Every kid needs a futsal ball. This ball should be dribbled inside the home and taken to futsal games and trainings. Why do I recommend the futsal ball for inside the home? because it has less bounce and won't be bouncing all over the place breaking things. Let your kids dribble the ball inside, but no passing or shooting. Not much else to say, but that the futsal ball should be one of the top presents for a soccer player this Christmas.
5. Sklz soccer goal
The SKLZ soccer goal offers a little more than the pop up soccer goals. The SKLZ soccer goal is a little bigger and is rectangular like a regular soccer goal, so the kids may enjoy it more. I have a pair of these. They take a little longer to set up and take down, but they are still extremely safe, durable, portable, and convenient.
6. Futsal or indoor soccer shoes
It's a given that kids will want/need indoor or outdoor soccer shoes at some point. I know it's not a surprise that they are on this list. But please do find a pair of indoor shoes for your child to participate in futsal or indoor soccer. It almost hurts when I see a kid playing futsal in basketball shoes. The high soles on tennis shoes will increase the likelihood that your child will sprain their ankle. If you can, purchase a pair of cheap indoor soccer shoes, you can get them at Wal-Mart for about $40, or go to Amazon, our affiliate, and find a cheap pair. Again, you don't have to spend alot, the shoes won't make anyone score more goals, but it will help with avoiding injuries.
That's it, that's all you will need to turn your little guy or girl into a soccer superstar! I know you want a magic pill, an expensive clinic or tournament that only you can afford, but those are not necessary. Are they good to get the kids outside and motivated? yes absolutely, do whatever you can to keep your son or daughter motivated and wanting more. So this Christmas or birthday when you are wondering about the top soccer gifts for soccer players, keep it simple.