What is the difference between Player Development and Coaching Soccer? There is a huge difference and every soccer parent needs to know.
A good soccer coach is not necessarily a good soccer player developer. A good soccer coach may have a lot of knowledge about tactics and how to improve team performance. The coach may also have experience in playing different formations and positions. All of this knowledge has to be transferred over to the players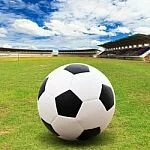 so they can function as individuals on a team and perform well. The soccer coach is more concerned with team performance and outcomes. The coach may win a lot of games under that system and the players may perform really well. That is the sign of a good coach. He/she gets the most out of the players. In order to be able to successfully coach players, they need to be developed.
Player Development is similar to coaching and it's the reason why the two are used synonymously. When working on Player Development, the goal is to get players prepared to play in a system or prepared to be coached. Although the Player Development phase starts out at a young age, it continues throughout their childhood and into their early adult life. The process is very long and it's key to understanding player development. A coach can also improve player development during coaching, both tactically and individually.
The problem we face as parents is when we get coaches who want to coach at such young ages. Some coaches will attempt to teach tactics to very young kids that are not prepared to be "coached". I have seen coaches on numerous occasions trying to teach a diagnol run to a 6 year old. The young child has never been interested in any of those tactics. At that young age, kids just want to kick the ball.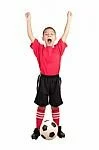 Everyone can be a great player developer, it's easy. We have to let nature take its course, and allow kids to be kids. Don't teach young soccer players tactics when they are not prepared, instead invest your time and energy on player development. The young soccer player must first develop as a player before they can learn, execute, and/or understand tactics. I still see 12 – 14 year old kids who have been playing soccer for 6-8 years and they still can't learn tactics because they have yet to develop their fundamentals. What this tells me is that their development process was broken. They started learning tactics at a very young age and they skipped the development phase.
To avoid this problem, make sure you know what you want to accomplish whenever you put your child into a class, team, or academy. The first thing you should be concerned with is to develop the player. This means you have to ignore goals and game scores. It doesn't help if your son/daughter's team wins every game and all you are working on is tactics. At some point the rest of the kids that are developing appropriately will catch up because they will understand and execute tactics better.
You will need a "good coach" when the child gets older and ready to learn about tactics. The most important thing during the development phase is to have a trainer/coach who understands development and is only concerned with individual progress, not wins or losses. The coach/trainer should have a healthy nurturing soccer environment. He/she should always be positive with the kids, always encouraging and challenging the kids to improve as individuals. The "team" concept won't matter to kids until they get older, so don't hammer this into them. It's part of nature, kids are born selfish, and they only think about themselves until they get older.
If you are interested in learning more about soccer player development, you can listen to our Free Youth Soccer Evolution Podcast where we interview professional players about their development, or purchase my friend Mark Burke's ebook, A Different Kind of Soccer Book. In this book, Mark (who played professionally for Aston Villa in the English Premier) goes into detail about training and development for young kids.