Podcast: Play in new window | Download | Embed
In episode 26 We interview Niyi Sobo, former pro athlete turned coach and motivational speaker. You have to listen to the show to learn how to improve and dominate all areas of your life, including your favorite sport. Maybe you want to dominate soccer… Niyi goes over some strategies that you can do TODAY! to improve your performance. I absolutely loved it and couldn't believe he was giving all of this for free. I am very grateful that Niyi took some time to help out our listeners. If you would like to thank him, go Check out his website at www.imnotyou.com.
Because if you want to DOMINATE, Niyi can show you how.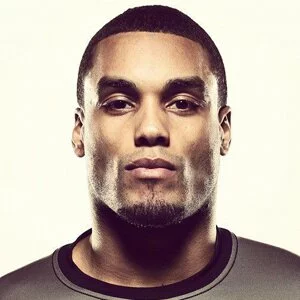 IMNOTYOU.COM is a brand reserved for highly competitive athletes, who desire to take their game to new and dominant levels, and refuse to "fit in" and settle for average.
It's the mindset you MUST have if you want to dominate your sport and reach your goals.
As an athlete, there are 3 areas that you have got to master if you want to succeed and break through and Niyi breaks these down for us during the podcast.
Mindset
You must have unshakeable believe in yourself and your abilities. Your beliefs, your visions, and your language and attitude have got to reflect the goals you have.
Habits
You MUST make sure you are doing all the things necessary, every day, to develop the consistency and skill. If you don't, you can never expect to dominate, or even play well, on a consistent basis.
Systems & Strategies
You can't afford to be "random". If you take random actions, expect random results. All of your moves must be calculated, and part of a bigger picture.
If you want the results you say you do, you are going to have to take on an entirely different attitude, a different mindset. You will have to adopt the belief that will set you apart, and make sure that you stay strong when others are weak.
You'll have to adopt the same belief I had during 3 hour 2 a day practices in blistering New orleans heat, when I was the lowest man on the totem pole trying to earn my spot. That belief is..
"I'm Not You."
They give up. You re-up.
They compete. You Dominate.
If you're up for that challenge, then listen to the podcast, visit www.IMNOTYOU.com/yse and get the Free report to start dominating.