Podcast: Play in new window | Download | Embed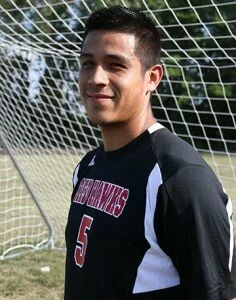 Summary: In Youth Soccer Evolution Podcast, Episode 3 Jose "Pepe" Perez takes us on his youth soccer development journey. He discusses how "Free Play" and the soccer environment in his home helped him excel without ever receiving "professional training". Pepe never played on a travel/club soccer, and only played one year in High School, yet he has reached a level that few players get to experience.
How the love for the game was passed on to him by his father and siblings. His environment was "soccer", he is thankful and credits this environment for his success.
Pepe shares what he would do today if he had a son and what development model he would implement to maximize the development.
Pepe tells us about the highs and lows in his young career and how he almost gave up on his dream of playing college soccer. He shares how he kept his dream alive by continuing to work hard and taking advantage of the opportunity when it was presented.
Links:
Lake Michigan College Soccer
Pepe's email for questions or comments
Pepe is a perfect example of how critical "free play" is to children. As parents we jump ahead and attempt to make our children professionals before they learn to love the game. I can't stress it enough, kids must first love the game before they want to get better. If you force them to grow up too fast, they will burn out. We have to remember that soccer is a GAME. It's a game played by children and adults, and we as adults, parents, and coaches should not force them to play OUR game. The kids need to play THEIR game, and that is FREE PLAY, not deliberate practice or pressured competitions. Once the child learns to love the game, he/she will seek to improve on their own, and that's when we can maximize their development when they come to us asking questions and are interested in the answers. This is the way the top players in the world developed and we need to stop trying to reinvent the wheel.
Remember, keep giving kids opportunities to play with different balls, different surfaces, barefoot, with shoes, and against different opponents, make it FUN! Futsal is always a fun way to get kids playing.
Any feedback, questions, comments are appreciated at