Ronaldo, one of the greatest of all time started out the same way the majority of us are fortunate enough to begin. But Ronaldo took a different path and became one of the best of all time. Why did Ronaldo become Ronaldo? What made him what he is today? Why can't that be duplicated? Today we look at Ronaldo's upbringing and analyze what he did to develop into one of the greatest players of all time.
He was the youngest of 4 kids, born in Madeira, Portugal.
His family lived in one of the poorest areas in Madeira. This is common not only with soccer greats, but with the majority of professional athletes around the world.
His neighbors have stated that "he was always playing with the ball", "you would always see him up and down, up and down the street with the ball". If his neighbors saw him, this means he was always playing at home.
He Played street soccer with his friends and neighbors. He even talks about it in the documentary. Ronaldo said that they had to play street soccer on a sloped street, they would put rocks down as goal posts. When a car would be driving by, they had to remove the rocks. Ronaldo's mother discusses how Ronaldo would come home from school and state that he didn't have homework. Dinner would be on the table, but instead he would grab "a fruit and a yogurt and would not return until 9pm".
If he was playing street soccer and at home on his own, this means t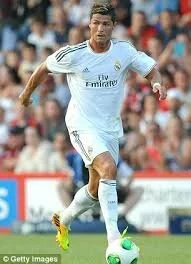 hat Free Play played a big role in his development. There were no coaches around on the street or at home following him around telling him what to do. It was all Free Play.
What about Ronaldo's environment and culture? I believe that the environment and culture make a huge difference in the development of any player. For starters, Ronaldo's dad was director of a small soccer club in the City of Medeira. Ronaldo saw that his father enjoyed being around soccer so it was inevitable that Ronaldo would play as well.
His mother also loved soccer. She claims in the documentary that she wanted her son to play like Luis Figo. What a great environment to live under, his mom and dad both loved the game and that was a significant contributor to his development. Ronaldo's mother also goes on to state that she wanted Ronaldo to play for Sporting Lisbon and supported the transfer when he was 12 years old. Sporting Lisbon was her favorite club growing up.
Christiano Ronaldo started playing for his dad's club at 6 years old. He remembers that he had a lot of fun and they practiced almost every day. Can you imagine if you asked a parent in the US to practice everyday? Ronaldo loved to practice. He had an insatiable thirst for soccer and the key to his development was that the environment fed that thirst. Everywhere he went, he could play, at home, on the street, at school, and at his club. What a great soccer environment!
At about 10 years old, Ronaldo had established himself as one of the best players around. Ronaldo's father contacted Ronaldo's godfather and they facilitated a transfer to Nacional de Madeira. According to Nacional de Madeira coach, Antonio Mandoca, Ronaldo always wanted the ball at his feet. "He wanted to do everything on his own". Think about what we do with 10 year old kids who are selfish with the ball….. I've seen so many parents and coaches coach this out of the kids. They yell at them that they must pass the ball. They work on drills all day long to coach the kids to pass because "he's not a team player". They forget the fact that the reason that the player is trying to do everything on his own is because he wants his team to win, he/she is competitive, but we view that as a negative. What we can learn from this is that we need to let kids be kids and let nature take its course. Kids are selfish weather we like it or not, and eventually they grow out of it.
What about his size? Today Ronaldo is known for his power, speed, and control. His runs and shots are so powerful. You would never have know that he was considered to be "too thin" as a young boy. His mother talks about how she was afraid that Ronaldo would break his shin from a hard tackle. What this should tell you is that size doesn't matter. We HAVE to let nature take its course and allow the kids to grow. We must nurture their development.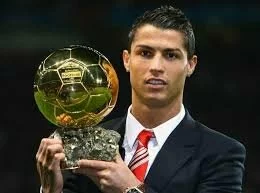 Ronaldo's parents, sisters, and coaches report that he used to cry if he didn't score or if his friends didn't score goals. He did this so much that he earned the nickname "crybaby". This is another example of how we need to let kids be kids. Ronaldo was only acting like a child, because that is what he was. Imagine how he would have been treated in the USA….. he would have been told that he doesn't have the psychological make up to make a winner, etc. etc. He was a child and that's how children act. My nephew who went on to play for the Regional ODP and college used to cry as well when he didn't score, but that's because he had a passion and that's all.
Paolo Cardoso, from Sporting Lisbon, talks about the first time he met Ronaldo for the tryout. He said that he "put him (Ronaldo) to work with older players, got ball, went past two or three players, we looked at each other and knew he was special. Never seen such quality in a player." He goes on to state that Ronaldo was "Player of unusual talent, excellent dribbler, we recommended that we sign him up!".
At just 12 years old, Paolo knew that they had something special. Up to that time, Ronaldo had never attended any prestigious camps, clubs, or coaching clinics. He had never met any world famous coaches or anything of that sort. He just simply loved soccer, had a great soccer environment and culture around him, had a passion for learning and competing, had thousands of hours of free play, and was very athletic.
If you analyse these things, you notice that none of them cost anything. His love and passion for soccer and competition were part of his character, his soccer environment and culture were given to him, and his free play hours and athletic ability were part of his environment. He did receive good coaching, not great, but just good. He didn't start getting "excellent coaching" until he reached Sporting Lisbon and Manchester United. By that time he was already considered a great soccer player, he was 12 years old. I believe that his parents and coaches made the right decision to send him away at 12-13 years old. I think this is the time when players are ready to be coached. By this time they should already be polished technically and ready for the tactical side of training and intentional practice.
So, when your son/daughter is U6 or U8, there is no need to pay thousands of dollars for coaching or playing. They need a love for the game, desire to play, receive reinforcement from their environment, create a culture that nurtures their creativity, free play, and thousands of hours of practice. You cannot control athleticism, and you won't know until they reach their late teens. So in the meantime, give them what you can get for free.