Youth Travel Soccer Tournaments are a big business in the United States and across the globe. The idea behind soccer tournaments was brilliant, get the best players and teams together to see who is the best in a weekend or week. It still is a brilliant idea today. However what has happened, like much of soccer, is that someone has decided to make the youth soccer players, play like adults. Everything adults do, the youth must do. This has also occurred with training and development aspect of soccer. Kids as young as 5 are being placed in training programs for adults.
Today the Youth Travel Soccer Club scene is over saturated with tournaments ranging from local 1 v 1 games to full fledged trips to Europe or the US. Parents are paying up $5000.00 for a single tournament. The cost of these tournaments is not only money, but the kids are physically paying the price as well as their player development. Today we analyze the impact of Youth Soccer Tournaments on the youth soccer player development model.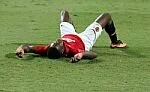 1. Too many games in one weekend is physically demanding and stressful on their young bodies. This overplaying and training increases the number of injuries on the kids. When going into a tournament, the coach and team should have plenty of substitutes for the long weekend. The part to understand is that we are asking kids to play 3-5 games in a 2-3 day span. This is physically demanding on their young and developing bodies. If the games were just for fun, the kids would not be going at full speed for very long and would take themselves out when they got tired. However the problem is that the kids are under pressure to win and stay in the game for as long as possible. They over work their muscles to the point of injury. It is a fact that the body requires a resting period in order to rejuvenate, but if you keep playing just as hard the following day, you don't give your body enough time to recover.
To avoid problems, take as many substitutes as possible to every soccer tournament. Don't put pressure on the kids that they have to win. Limit the amount of tournaments you attend. One or two tournaments in one season is plenty, especially for younger teams in the U11 and lower divisions.
2. Too much emphasis on winning today. If you have joined a travel soccer team to develop or improve your soccer skills, the clubs will make you believe that tournaments are necessary. There is no single tournament in the world that can help develop players. The tournaments are mainly used for competition play, where teams can measure themselves up against other soccer teams in a different part of the nation or world. When traveling to a tournament, the teams want to win, and who can blame them. Every team has paid their fee, paid their traveling expenses, worked hard on the training grounds, and now are ready to see how much they have improved. There is nothing wrong with wanting to be the best or the desire to want to beat the best soccer teams. The problem is that many clubs and teams will go to 3-4 soccer tournaments in a 2 month span. They are looking for wins. When a coach is looking to win, development takes a backseat and the players suffer.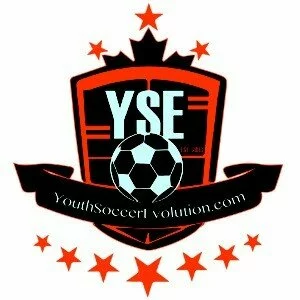 Player development is one of the main reasons that kids get involved with travel or club soccer, so why do they travel to so many tournaments. At the tournament, only 22 kids can play at a time with one soccer ball. That leaves about 20 other kids on the bench watching. The 22 kids that are playing only have 1 ball, so the amount of player development that happens during soccer tournaments is almost zero.
I would rather have the kids attend a 4 team scrimmage where kids can relax a little, but also get a few minutes of full speed training. The coach is not under any pressure to win or put the best kids in the game because ultimately, the results don't matter.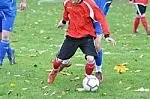 3. Travel Soccer Tournaments bring unnecessary anxiety and pressure to kids, parents, and their environment. Have you ever been to a travel soccer tournament? The amount of tension is remarkable. Every player, every parent, every coach, and every team wants to win every game. This puts an enormous amount of unnecessary pressure on the kids and creates an environment filled with anxiety. I was once at a tournament and a group of 8 year olds were running around kicking the ball (it was obvious they liked playing soccer). The coach came around and started yelling at them to go sit down and rest……. He said that they had another game that day and needed to be ready. The whole point of being involved with soccer is to play. That is all these kids wanted to do was play soccer. However their coach had other goals for that weekend. He wanted to win every game and take home the trophy. This is completely backwards and it's one of the main reasons why players quit or fail to develop, because we put winning first.
4. Youth Soccer Tournaments are expensive. On average the cost of a one weekend tournament, for 3 games guaranteed, will cost about $750.00. So when you do the math, a youth soccer team could pay up to $250 for one game! Think about this, a team of 18 players will travel at their own expense for 3-4 hours, to play a soccer game for 80 minutes. Can you see how all of our money for player development is being utilized improperly? Can you see why so many lower income kids will never have the opportunity to play? We have the money, we have the resources, the fields, the coaching, but the infrastructure and environment is not even close.
The tournaments make too much money for too many people and for that reason, they will remain part of the youth soccer travel culture. It is true that many clubs get much needed funds from hosting tournaments, but the price we are paying is ruining the development of the players. There are other ways that clubs can develop players, but it should not be at the expense of player development.
5. Can't beat teams in your own area. When I first started coaching travel soccer, I thought I was going crazy because I didn't see the need to travel out of state to play a U9 game. But parents, coaches, and club administrators at the time looked at me like I was crazy. Why wouldn't you want to go to the tournament? I don't know, because I didn't care how my 8 year old stacked up against other 8 year olds who probably wouldn't even be playing in 2 years. And even if my 8 year old was the best one, that didn't mean anything because if we didn't continue learning, the other kids would catch up in two years. I discussed it with another parent who happened to be very smart, he is a heart surgeon. He agreed with me and said "if they can't even beat all the teams in this area, why do they have to go to Chicago to find more teams?". I thought that was perfect. Why do so many teams go outside their area to find more teams, if they can't even beat the ones in their league. Why not worry about developing players so that they can perform at a high level, then when they are ready to be challenged, take them to a different state or city to be challenged.


Youth Soccer Tournaments have their pros and cons (click here to read the 8 Reasons Travel Soccer Teams play in Tournaments). You don't have to follow the norm and just continue this trend. Pick and choose the tournaments to play in carefully. There is no need to attend out of state tournaments at U11 or below. Kids should stay local and play as much as possible for fun. Once they reach the U14 and above age group, then you can start thinking about traveling out of state to play tournaments if they are beating everyone around them.
If you would like to learn more about training and development and how to maximize your child's soccer development, contact us today! [email protected]