Podcast: Play in new window | Download | Embed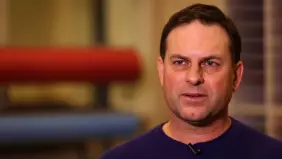 VOTE FOR STAN BAKER HERE!
Stan Baker, author of "Our Competition is the World" and winner of the 2011 US Youth National Coach of The Year joined us to celebrate our 20th episode. Stan is not only a good friend, but he's also a great coach to players, mentor students and players, and just an ALL-Around outstanding person. He is well traveled throughout the world, studying and learning through coaching certifications from such soccer hotbeds as Brazil, Argentina, and Spain. Oh yeah, and he holds his USSF A License. Although licenses and certificates are not what make Stan a great coach, it does demonstrate his desire to continue learning, something we can all appreciate. Stan will be the first to tell you that he is still hungry to learn more and that's just one of many reasons he is so intelligent.
Do you want to improve your soccer game for free? We discussed numerous topics around player development and received his input on how to improve at a very very low cost, even for free. There are no more excuses for not developing our players.
Stan discusses the importance of finding a wall and how he used one to develop his own game and why he teaches kids to do the same today. Just like Mark Burke discusses in his book "A Different Kind of Soccer"
What happened at the young age of 13 that improved Stan's development?
Problems with coaches who want to be in control, but players are artists, they should be allowed to be free and creative
Why you need to improve comfort level in small spaces with the ball
Problems that arise when we see the game in terms of other sports like basketball and baseball. Those sports have timeouts and set up plays, but soccer is an open game, constantly changing. Players need to learn what to do on their own, and the game can teach them.
Learn more about Funino here and visit their website here
From Brazil – they warm up the spirit by playing a game before training, may show why Brazil plays so creative and loose (yes I know they lost the semifinal in the WC, but how many teams wouldn't kill to be in that position).
Argentina – they take it a little more serious, educate kids early on 11 v 11. This was interesting to learn.
VOTE FOR STAN!
Stan is involved in the in Comcast SportsNet's inaugural All-Star Coach Program. It is aimed at recognizing the region's top K-12 public school coaches, and the finalists are in and Stan Baker is one of them. Let's vote for him!! I can assure you that he definitely deserves it.
From numerous nominations, finalists were selected by a panel of community leaders based on exemplary commitment to the school, student-athletes, parents, and the community; excellence in coaching style and interaction with student-athletes; distinction from other coaches; and, quality of coaching, including respect and inspiration. If you liked the podcast, please thank Stan by voting for him!
CLICK HERE TO VOTE:  http://www.csnnw.com/page/all-star-coach
LINKS
Do You Want To Learn More About Stan? http://www.csnnw.com/article/all-star-coach-finalist-stan-baker-woodburn-hs
Visit Stan's website http://www.soccer-artistry.com/
Stan's Book "Our Competition is the World" Stan discussed in the podcast why he decided to write the book after being inspired by Claudio Reyna speech about player development.  
The book mentioned by Stan during the Podcast, "The Boys From Little Mexico" about the kids in his school.
Horst Wein Books
http://thebeautifulgame.ie/

Receive a 60 FREE TRIAL with MyTeamSpot for our listeners only, when you use promo code YSE60. Improve your communication with players and parents, share videos and photos, update schedules, and focus on player development!!!!
RECEIVE TWO FREE AUDIO BOOKS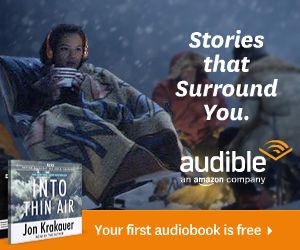 LINKS Discussed During Podcast
Thank you so much for supporting our podcast, if there is anything I can do to help, please let me know. Thank you.