Podcast: Play in new window | Download | Embed
The Interview with Brian Crookham
What an amazing interview that offered not only player development insight, but also some behind the scenes of MLS and the Colorado Rapids' preparation as they begin their 2015 season. Brian Crookham was first referred by a listener of the Podcast. I appreciate all of you tuning in and listening and I especially appreciate those of you who write and engage with me to make YSE even better. This is truly turning into what I had hoped for, an educated soccer community that is larger than any one single entity.
Brian Crookham also takes us on his player development journey and discusses how things have changed since his playing days. A young man from Jenks, Oklahoma, Brian Crookham went the soccer route. He recalls being exposed to small sided games in the late 80s and early 90s and how it changed his view on Player Development.
Brian then takes us behind the scenes of the Colorado Rapids Player Development system and discusses how resources are allocated in order to ensure that the curriculum is being implemented correctly, which is no easy task. The Colorado Rapids Player Development Pyramid which is used to enhance the visual of what the Rapids are doing with all of their programs. It's very inclusive with pathways for each player regardless of their potential. At this time the Colorado Rapids Player Development system serves over 12,000 kids.
Learn the role Brian Crookham plays in coordinating all the programs within the Rapids Soccer Development Program.
Adidas Alliance partners – Group of clubs that have a Commitment to creating an environment where players can reach their potential.
Brian Crookham gave some great advice for parents and coaches: you must be Committed to the process and not necessarily the outcome. Do not be short term outcome based.
Winning is not bad, but you should win through the process. Buy into the process!!
Then he leaves us with this statement, which I LOVED!
"There is not one coach that can walk in and make a player a pro, but every one has the ability to limit a player". And that includes coaches and parents! We cannot guarantee that they will be a professional player, but we can help them be prepared in case they reach that level.
For the future, Brian's vision is that we must have clear pathways for players, a process, information for players, parents, and coaches. The more programs that buy into the holistic approach, the better off we will be. We need to limit the costs associated with player development.
Finally, how would Brian Crookham go about developing a 5 yr old?
The child would need an environment where he would enjoy soccer, "me and the ball", then check where I am. Start with motor skills.
Later focus on soccer skills, then worry about understanding the game, making decisions. Then learn to compete and learn to function in a competitive environment. After that, enjoyment comes from practice.
Thank you so much for your time Brian!
Links
http://www.coloradorapids.com/youth/staff Learn more about Brian Crookham
http://www.coloradorapids.com/youth Learn more about the Colorado Rapids Program
Follow Brian Crookham on Twitter

Receive a 60 FREE TRIAL with MyTeamSpot for our listeners only, when you use promo code YSE60. Improve your communication with players and parents, share videos and photos, update schedules, and focus on player development!!!!
RECEIVE TWO FREE AUDIO BOOKS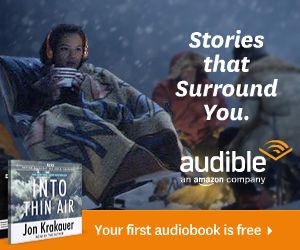 Thank you so much for supporting our podcast, if there is anything I can do to help, please let me know. Thank you.