I recently attended the US Youth Futsal Level 3 course in Akron, Ohio. The course was instructed by none other than coach Keith Tozer, who is the US Men's National Futsal team coach. Keith was great as always. I've had the opportunity to meet and learn from him on three different ocassions. He has delivered every time! He has such passion for the game that it's difficult not to love Futsal after you leave one of his clinics. His knowledge about the game is obviously astounding. He is one of o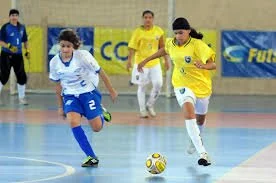 nly 2 persons in the United States with a highest possible FIFA license. I can go on and on about his accolades, but you get the point, coach Tozer knows his stuff.
For two long exciting days, I had the chance to learn from the best. This opportunity is not going to be around for long, so I figured that I would take the course now.It's not that I don't think the course will continue, but I don't think coach Tozer will be able to keep up with the demand and coach every course, pretty soon someone else will need to start instructing. I already knew a little about Futsal coaching before going to the class, but I was still overwhelmed by the amount of information they packed. From the history, to the formations, tactics, and player development, we got to see it all.
We also got a chance to work with many of the Great Lakes Regional Youth Futsal players trying out for the US Youth Futsal National teams. It's still astonishing how underdeveloped Futsal is in the United States. Living in the information era, when we can speak to anyone in the world with a simple internet connection, yet we are still trying to explain Futsal to soccer players and parents who have played their entire lives!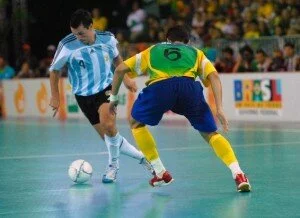 With coach Keith Tozer at the helm, Futsal in the United States has a good start. I hope to continue working close to coach Tozer and learning from him. Since finishing his course, I am now capable of understanding the tactics used in Futsal. More importantly I am capable of instructing the systems of play, the techniques, the movements, and patterns. From the Futsal 3-1, 2-2, to the Argentine's 4-0. Another way the course had a huge impact on my Futsal education was on my continued educational development. I am not able to view videos, listen to other coaches, and watch Futsal matches, and understand the patterns and techniques.

From speaking to coach Tozer, he obviously hopes that Futsal continues to grow in the US. Although the US Soccer Federation has yet to offer any futsal courses, coach Tozer has been offering Futsal Modules in A and B USSF licenses. It's only a matter of time before Futsal explodes in the US. The quicker we start preparing the coaches for this sport, the better off we will be as players, coaches, and as a soccer nation.
Futsal across America is also helping to bring Futsal courses. I believe they have translated a course from the Spanish Federation. I hope to get the details and report them to you.
Any feedback or comments, please reach me at