Podcast: Play in new window | Download | Embed
In Episode 17 Coach Keith Tozer, new Professional Futsal League Commissioner stops by to discuss the PFL and everything Futsal. We were very grateful for his time as he was in between flights on his way to promote the new league. Keith Tozer is everything Futsal in the United States and is very influential throughout the world. When the Futsal history of the US is written, his name will be all over the place. He is the commissioner, the US Youth Futsal Technical Director, and the United States Men's Futsal Head Coach. I've had the pleasure of meeting him and hanging out with him, it's always a pleasure and I learn something new every time.
This a picture with Me and Coach Tozer!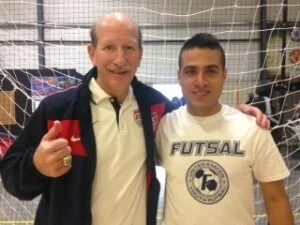 Why Futsal is critical to player development
What kind of an impact it will have on player development across not only the United States, but the entire CONCACAF region. He also discusses the impact it will have the USMNT (futsal and soccer teams).
During the podcast, we discussed how the idea about a professional futsal league was born and the plan for success.
What some of the goals are moving forward for the Professional Futsal League
How to get involved and support PFL
New Futsal coaching certifications
And I have an awesome announcement….. This Podcast is now sponsored by My Team Spot.  MyTeamSpot is the ultimate team management tool for coaches, parents and players. Customize your dashboard, contact players and parents, schedule practices and games and provide real-time updates, team histories, events and much more.use PROMO CODE YSE60 for a 60 day free trial for our listeners. Thank you My Team Spot. 

Futsal Coaching Seminar and Futsal Player Camp with Drew Ducker. Click on the links for additional information. Don't forget the YSE Promo Code for a discount!
LINKS
Professional Futsal League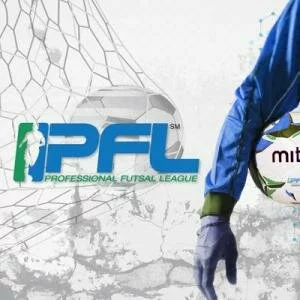 @profutsalleague
Barcelona Futsal team to visit US and play the inaugural Futsal game for the PFL
Follow Coach Keith Tozer @coachTozer @mwfutsalassoc 
USsoccer.com Futsal
Midwest Futsal Association