Podcast: Play in new window | Download | Embed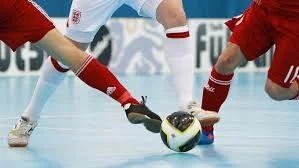 Today the Professional Futsal League announced that they are starting a professional futsal league in the United States. I got some chills running down my spine when I first read about this on Twitter. I then went on their website and it was almost unreal. I can't believe I am this excited about a futsal league! It appears that the league is spearheaded by Dallas Mavericks GM Donnie Nelson and Keith Tozer, US Men's Futsal National team head coach. I've never met Mr. Nelson, but I've had the pleasure of hanging out with coach Tozer and he's all about Futsal! I don't have enough space here to list all his accolades, but let's just say he's the man you want when starting anything Futsal! His passion and knowledge about Futsal are just unbelievable, there's no other way to describe it.
Check out Coach Tozer's February 8th class in Milwaukee, WI. (I am not paid for this endorsement).
You already know how much I love Futsal and I believe it's a critical piece to developing soccer players. I've had Drew Ducker on the podcast, Episode 6 discussing his play with the US Men's National Futsal team. I have a special page on my website about https://youthsoccerevolution.com/futsal/ 
The new Professional Futsal League (PFL) is scheduled to start in the Fall of 2016, and maybe a few tournaments in the Spring of 2015, that's not too far away. You can go on their website and get additional information at www.professionalfutsal.com. You can also follow them on twitter.
I had to get this post up as I am super excited. I have a few friends directly involved with Professional Futsal that will be guests on the Podcast pretty soon, including Otto Orf from Futsal Factory. Stay tuned and hang on for the ride, this is going to be a fun one. I can't wait to see the product. But the biggest reason for my excitement is the impact this will have on developing players right here in the US.
I also discuss my daughter's development as a young player. My focus is not on her turning pro one day, but to be successful at soccer wherever it is she wants to play. This is something that every parent goes through, so I am sharing some of my experiences with you, the listener so that you can learn from my mistakes and also to let you know what is working for me and my child.
This is the video that I discussed in the podcast. My daughter playing barefoot in the living room.